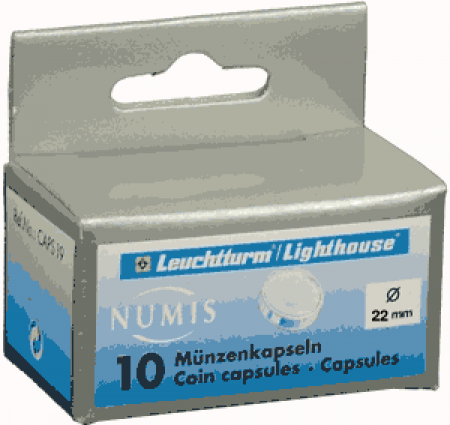 22mm -Lighthouse Coin Capsules
Original price
$5.50
-
Original price
$5.50
With 41 sizes from 14mm to 50mm available, Lighthouse coin capsules will fit virtually any size coin or medallion. Lighthouse capsules are made of extra durable, scratch resistant acrylic. They lock securely, yet are easy to open. Sold in boxes of ten capsules.
Inside Diameter: 22mm
Outside Diameter: 28.5mm
Use For: 1/4 oz gold and platinum American Eagles; Great Britian Sovereigns; 1/4 oz Gold Pandas; 1/4 oz Gold Krugerrands; 1/4 oz Gold Philharmonics; other 22mm coins and medals.
300 053 / Round