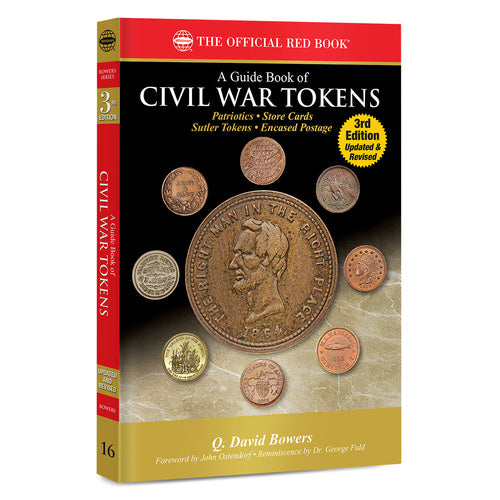 A Guide Book of of Civil War Tokens, 3rd Edition Whitman Book
Original price
$39.95
-
Original price
$39.95
Q. David Bowers's best-selling and award-winning 
Guide Book of Civil War Tokens
 includes recent research findings, more illustrations, and updated pricing in multiple grades. Included are chapters on sutler tokens and encased postage stamps. Civil War tokens are tangible reminders of American history. These small, cent-sized tokens served as emergency "money" during the small-change shortage of 1862 to 1865. Today they are highly collectible, and A Guide Book of Civil War Tokens elevates the collecting and study of these once-shunned imitation cents to a new level of scholarship and accessibility. Novice and experienced collectors alike, as well as history buffs and everyone interested in the Civil War, will find this volume a fascinating and indispensable reference. Inside, you'll find a wealth of information not in print in any other single source. 
16th entry in Whitman's bestselling 
Bowers Series
 of numismatic reference books.