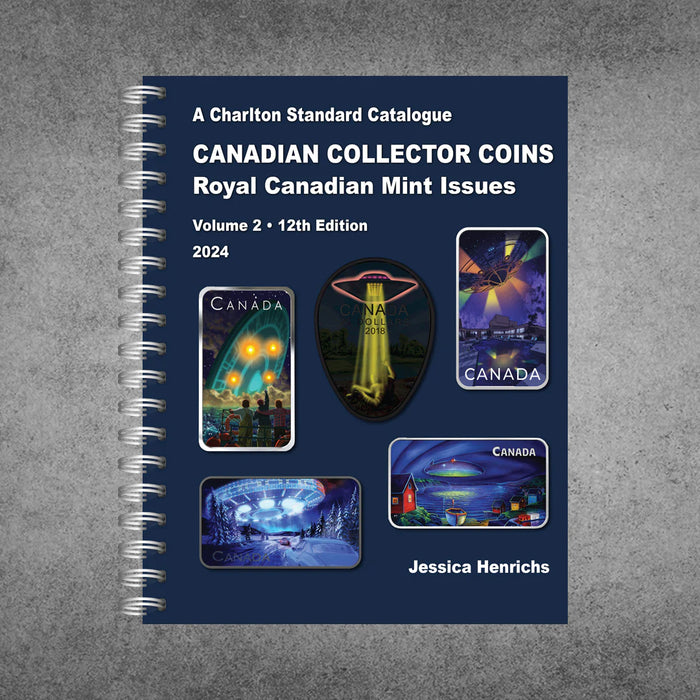 Charlton Canadian Collectors Coins RCM Issues - Vol. 2 - 12th Edition - 2024
Original price
$44.95
-
Original price
$44.95
The 12th edition, Volume Two is the leading authoritative catalogue on the Royal Canadian Mint collector issues on the market today. 

Our catalogue references virtually all of the non-circulating legal tender issues ever released by the Royal Canadian Mint since the 1950s! 
This issue lists all original issue prices, current trend values, specifications, designers' and engravers' information. 
The 2023 edition features more than 2,200 coin designs and contains 3,000+ colour illustrations, covering all Royal Canadian Mint releases from 1954 to 2022. 

The 12th Edition is a must for the collector tracking mint and bullion issues.

Format:    7" x 9"    
Pages:    640 
Binding:    Spiral