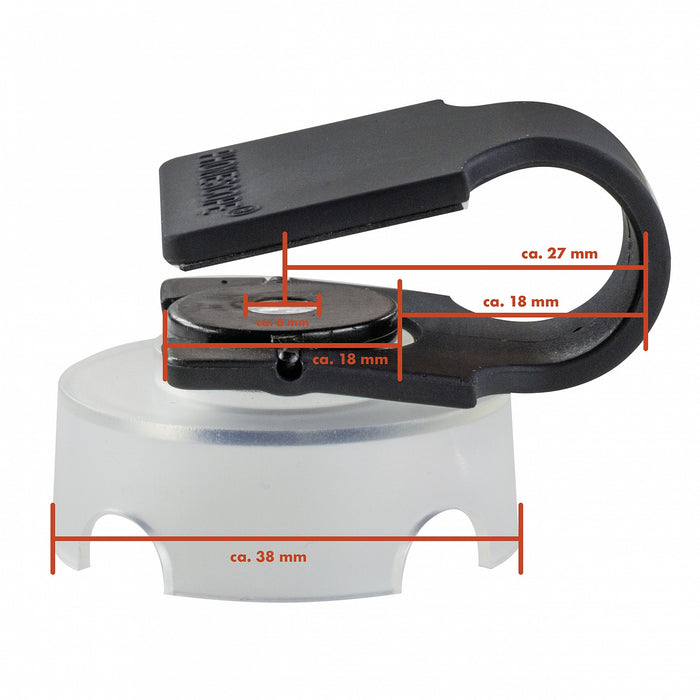 Phonescope 60x
Original price
$25.95
-
Original price
$25.95
Turns your smartphone into a surprisingly powerful digital microscope.

Simply clip on the compact and innovative Phonescope to your smartphone and align with the camera lens of the phone. Instantly capture high quality microscopic images and videos. Works with all popular smartphones without scratching the display. No batteries required.

Field of view: approx. 1/2'' (13mm). Image resolution and zoom function dependent on smartphone. Precision macro glass lens with up to 60x magnification. Also suitable as a reading aid.
Dimensions:  1 1/2 x 2 x 1 1/2'' (39 x 50 x 37mm).
Reference no.: 345620