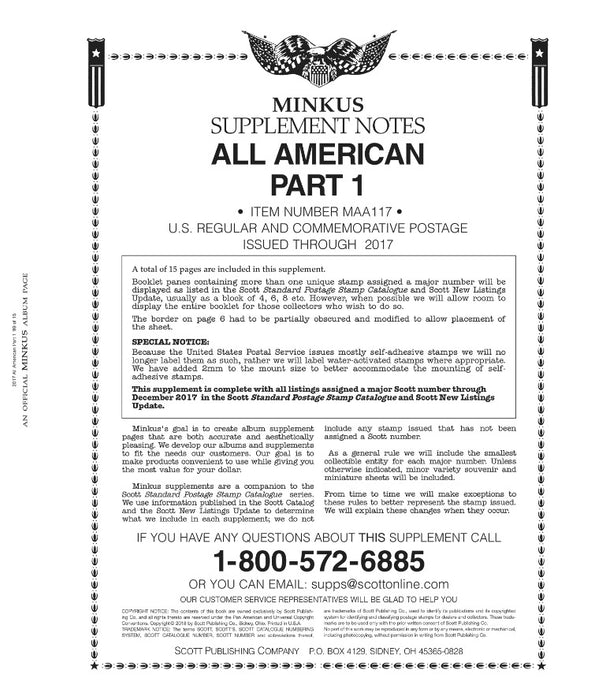 2017 Minkus All American Part 1
Original price
$26.49
-
Original price
$26.49
A total of 15 pages are included in this 2017 Minkus All-American Part 1 supplement.
Booklet panes containing more than one unique stamp assigned a major number will be displayed as listed in the Scott Standard Postage Stamp Catalogue and Scott New Listings Update, usually as a block of 4, 6, 8 etc. However, when possible we will allow room to display the entire booklet for those collectors who wish to do so.
The border on page 6 had to be partially obscured and modified to allow placement of the sheet.