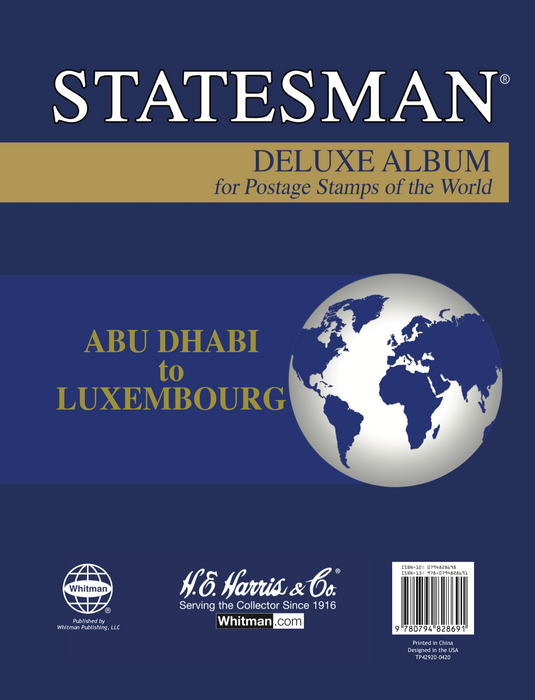 Statesman Part 1 Pages
Original price
$49.99
-
Original price
$49.99
PAGES ONLY! Our popular two-volume Statesman Album has recently been updated. Selected countries are now updated through 2010. United States and Canada are current through 2016.
Volume I includes 220 countries from Abu Dhabi to Luxembourg. There are more than 17,000+ illustrations and has space for more than 19,000 stamps. Contains extensive geographical, historical, and demographic data for each country, plus a Vanished Lands section in Volume II.
379 pages printed on the front and back. Country issuance varies.