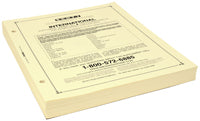 International 50A 2014 Scott
Original price
$166.50
-
Original price
$166.50
Scott International Album Pages: Part 50A for stamps released through 2014 (328 pages on 164 sheets).
 Countries contained in this part include: U.S., Albania, Andorra, French, Andorra, Spanish, Antigua, Argentina, Armenia, Ascension, Australia, Australian Antarctic Territory, Austria, Azerbaijan, Bahamas, Bahrain, Bangladesh, Barbados, Belarus, Belgium, Bosnia & Herzegovina, Botswana, Brazil, British Indian Ocean Territory, Brunei, Bulgaria, Burma, Canada, Cayman Islands, Chile, China, Taiwan, China, People's Republic, Christmas Island, Cocos Islands, Croatia, Cyprus, Czech Republic, Denmark, Domician Republic, Ecuador, Egypt, Estonia, Ethiopia, Falkland Islands, Faroe Islands, Fiji, Finland, -Aland Islands, France, French Polynesia, French Southern and Antartic Territory, Georgia, Germany, Gibraltar, Great Britian, -Guernsey, -Alderney, -Jersey, -Isle of Man, Greece, Greenland, Grenada, Guatemala, Hong Kong, Hungary, Iceland, India, Indonesia, Ireland, Israel, Italy, Japan, Kazakhstan, Kosovo, Kyrgyzstan.
Countries of the World L-Z are found in Scott International Part 50B.