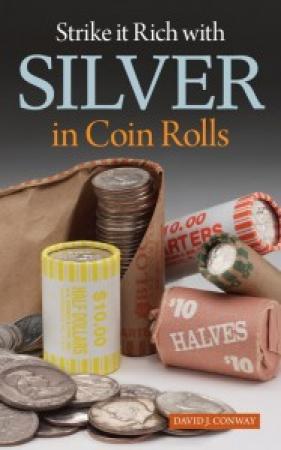 Strike it Rich w/ Silver Conway Book
Original price
$17.99
-
Original price
$17.99
Coin Roll Hunting presents readers with the ins and outs of an inexpensive and often overlooked method of investing in silver. With practical, savvy information, this book appeals to the beginner as well as the more advanced collector looking for solid details on searching coin rolls.
Experience the thrill of the hunt with practical, hands-on information on how to easily search coin rolls to take advantage of the silver coins still floating in circulation. With information on how to search, where to look, what to look for and how to best profit from the coins, this book is sure to appeal to both the beginner collector or investor, as well as those looking for more specific information on coin rolls.
FEATURES:
Practical, savvy information on profiting from hunting coin rolls
Supportive, vivid images
Relevant topic geared toward the everyman
Geared toward the beginner collector looking for a simple and easy way into the precious metals market and rare coin world, this book is also a good resource for more advanced collectors looking for fleshed out information on searching coin rolls.