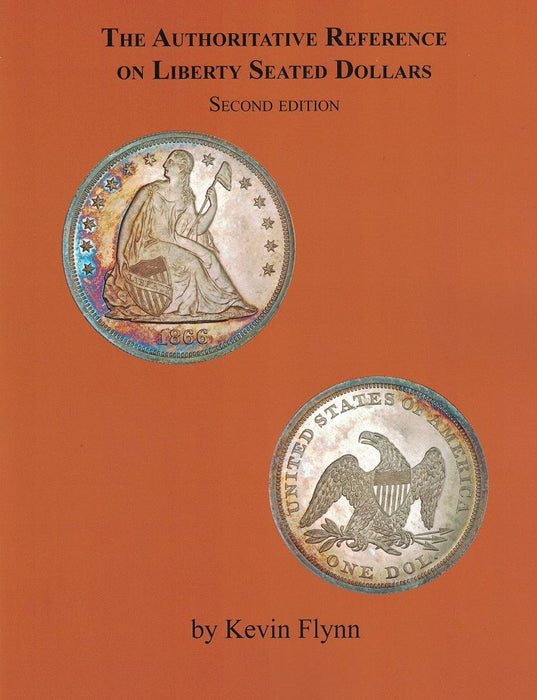 The Authoritative Ref. on Liberty Seated Dollars 2nd Ed. Soft Cover Flynn Book
Sold out
Original price
$69.95
-
Original price
$69.95
The primary purpose of this book was to create a complete and comprehensive reference for the Liberty Seated Dollars series including all die varieties, history, collecting, historical documents, and hot topics.
In 2014, the author wrote the first edition on the Liberty Seated Dollars, which sold out quickly on the limited printing. In researching other series the author uncovered new archive records that helped provide a better understanding of the history of the series, which is included in the Liberty Seated Dollar second edition.
The author's primary focus now is research and a book on all restrikes of all series. The research on the Liberty Seated Dollar series was completed and added to the second edition. For the Liberty Seated series this includes the 1851, 1852, 1853, and 1854 dollar proof restrikes, 1863 and 1864 In God We Trust patterns, 1865 IGWT patterns, and 1866 No IGWT patterns. One of the primary objectives was to determine approximately when these coins were struck and sold. Many of these restrikes used the same reverses and used for the proof coins of the same series. Using the diagnostics of the proof coins and comparing to those on the restrikes provided an accurate estimate on when they were struck. The auction records from 1850 through 1900 were studied, which helped understand when these restrikes were offered by sale and if a pattern could be seen on who was distributing them. These auction records are presented in the appropriate sections for each of the restrikes.
This book still includes all of the doubled dies, misplaced, dates, repunched dates, and repunched mint marks as seen in the first book.
Soft cover, 267 page