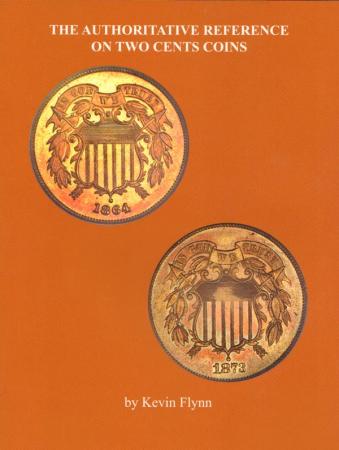 The Authoritative Reference of Two Cent Coins Flynn Book
Original price
$37.95
-
Original price
$37.95
The primary purpose of this book was to create a complete and comprehensive reference for the Two cent series including all major die varieties, history, hub changes, collecting, historical documents, and hot topic such as the proofs and an analysis of each of the overdates which were listed for this series..
The die variety section of the book includes 30 doubled dies, 10 misplaced dates, 56 repunched dates, 1 off-denomination clashes,1 off-design clashes, and 1 off-center clashes. This includes several new die varieties which have not been listed before. For each die variety listed, detailed macro photos make identification much easier. Most of the varieties include multiple photographs showing different details. Included also for each variety is a detailed description of the variety, diagnostics, including die markers such as die cracks, scratches, clashes which can make identifying the variety easier, pricing, and cross references.
Many new archive letters were uncovered relative to the Two cent series and are included. This greatly helped in the analysis of the history section and shed new details on the series. For each hub change, enlarged photos show the before and after of the design changes with a detailed description of the differences. Also included is a section shows the different date punches used.
The date-by-date section offers an analysis of each date including scarcity, striking characteristics, world history which occurred that year, hot topics, comments, current values, prices realized from Heritage Auctions, and the certified population counts from PCGS and NGC.
The Hot Topics section contains a several detailed studies on the Two cent series including an analysis of all of the alleged Two cent overdates, 1865 Fancy / Plain repunched date, 1864 Small Motto proof, 1864 Small Motto business strikes, 1871 proof, a complete analysis Two cent proof counts, 1868 1873 common proof reverse, Two cent restrikes, and the number of Two cents redeemed and melted.
Softcover, 223 pages.