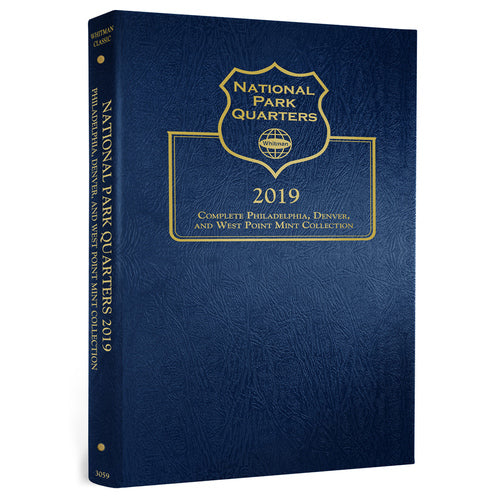 4762 - 2019 National Park Album P,D & WP Mints Whitman Album
Original price
$22.95
-
Original price
$22.95
Album stores Philadelphia, Denver, & West Point Mints.
Only 2 Million of each of the five 2019 quarter dollars feature the W mintmark of the famous West Point Mint, known as the "Fort Knox of Silver" because of its precious-metal vaults. The special coins were distributed to banks and financial institutions through the Federal Reserve system, mixed in with their more common Philadelphia Mint and Denver Mint counterparts. In total, 10 million 2019-dated West point Mint quarters will reach circulation. They include 2 million each of the Lowell National Historic Park quarter, the War in the Pacific National Historic Park quarter, the San Antonio Missions National Historical Park quarter, and the Frank Church River of No Return Wilderness quarter. The rare West Point coins have a distinct W mintmark underneath the legend IN GOD WE TRUST.
2 pages, 15 openings, archive safe materials.